Go Green with LEDs from Landscape Lighting Ottawa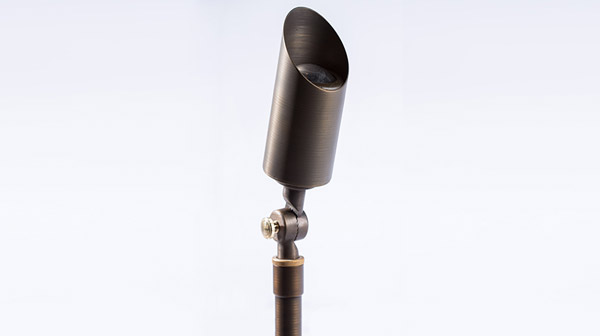 Spring has sprung, and it's time to bring out the Ottawa outdoor lighting in order to make the most of the warm weather. One of the most important changes that many homeowners are making this year is the switch from conventional landscape lighting to LED. LED lights are a huge benefit for your budget and the environment.
If you're not sold on LED lights, then chances are, you don't know everything you need to know. Landscape Lighting Ottawa highly recommends these bulbs for your outdoor lighting system. Below are reasons why you should include LEDs in your Landscape lighting display.
Energy conservation
Let's start with the most important aspect - LEDs are great for energy conservation. One hour of energy use from a fluorescent bulb takes up 13-15 watts, which adds up to 767 KWh annually. More dramatically, incandescent bulbs use up 60 watts/hr, and 3285 KWh annually.
Take less time on maintenance
LEDs actually last much longer than incandescent and fluorescent bulbs. In fact, if you want to really get your money's worth, then LEDs are the best choice for your landscape lighting system. LEDs last for 50,000 hours roughly, in comparison to the 8,000 hours life of fluorescent bulbs.
Forged with durable materials
LEDs are made with durable materials that, like their illumination, can last much longer than traditional light bulbs. LED materials can better withstand adverse weather and accidental damage. Of course, it's always better to keep your Ottawa outdoor lighting away from danger zones, but LEDs are much more resilient than regular bulbs. These bulbs and fixtures can also withstand vibrations and shocks better than traditional lighting.
Undercut your usual budget
In the same way that LEDs save energy, they'll also save you money. Less energy spent, means less money spent. You'll quickly discover that LEDs can slash your budget in no time at all. In fact, Landscape Lighting Ottawa has done the math for you. It's estimated that a single conventional lamp costs your household $98.55 annually. Meanwhile, a single halogen lamp will cost you as much as $66.70 a year to run.
But when suing LEDs, they only cost you as much as $29.57 a year. That's significant savings.
As mentioned, LED bulbs will also last longer than traditional landscape lighting bulbs. This means that you'll have to spend less money on replacing bulbs and fixtures in your Landscape Lighting Ottawa system.
Create a gorgeous atmosphere
Landscape Lighting Ottawa wants to make sure you have an effective and efficient landscape lighting system while also creating great ambience. LEDs are sometimes seen as being too bright and obnoxious, but this could not be further from the truth. LEDs can have a soft, amber glow that will provide a beautiful mood for your Ottawa outdoor lighting.
Landscape Lighting Ottawa wants to help you plan an incredible outdoor lighting display with LEDs. To do so, you can request your complimentary estimate on Landscape Lighting Ottawa services today! Make this summer a season to remember!