Landscape Lighting Warranty Information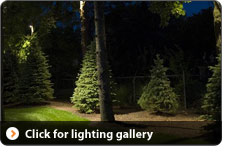 A residential or commercial landscape lighting system needs to be both beautiful and durable. At Landscape Lighting Ottawa, we stand behind every one of our landscape lighting jobs. If ever you are unhappy with the performance or lighting effect provided by your outdoor lighting system, simply contact us for a follow-up assessment. Every lighting system that we install, from residential designs to industrial installations, is covered by a comprehensive warranty that protects every aspect of your lighting system.
Rest assured that your Ottawa landscape lighting system will last for years to come. We're also confident that our professionally designed and installed systems will increase the value of your home considerably. The following provides detailed warranty information for each component of a Landscape Lighting Ottawa installation. For more information or specific warranty offers, please contact Landscape Lighting Ottawa by Nutri-Lawn directly.
Fixtures
All of our landscape lighting fixtures are covered by a guaranteed lifetime warranty. Please note that this warranty does not cover misuse, vandalism or uncontrollable acts of nature.
Bulbs and Lamps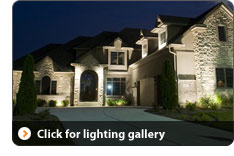 All of the bulbs and lamps that are included in a Landscape Lighting Ottawa system feature a limited one-year warranty. This warranty does not protect against damage caused by the property owner. It is important to note that this warranty is only valid if a trained Landscape Lighting Ottawa technician services the lights. The installation of incorrect lamps or bulbs by another landscape lighting company will cause this warranty to become void.
Wiring
All Landscape Lighting Ottawa systems are built using low-voltage wiring. This wiring is covered by an extended 10-year limited warranty. If the wiring is cut or otherwise damaged by the property owner or firms or persons hired by the property owner, this warranty becomes void. This warranty does not cover electrical shorts that are the result of cuts or slices in the wire.
Transformers
Like our fixtures, we guarantee our transformers for the lifetime of your outdoor lighting system. This warranty does not cover uncontrollable acts of nature, including lightening strikes. This warranty does not cover damages cause by physical abuse or vandalism. The product guarantee is no longer valid if anyone other than a Nutri-Lawn technician services the component.
If you have a complaint about your Landscape Lighting Ottawa system, please don't attempt to fix it on your own. Attempting to repair the problem will not only void your warranty, but it could also cause personal harm and permanent damage. Tinkering with your system could also diminish any security benefits of your system, putting your family at risk.
Landscape Lighting Ottawa will go the extra mile to ensure that your outdoor lighting system is living up to our high standard of quality. Review our lifetime maintenance promise for more information on our commitment to after-sale service.